Rick Deckard Square Whiskey Glass
As Seen In Blade Runner

Rick Deckard: Shakes? Me too. I get'em real bad. It's part of the business.
Rachel: I'm not in the business...I am the business.
-- Blade Runner 1982
Background
You are bidding on the exact same type of square double old fashioned glass from which Harrison Ford's character (Rick Deckard) drank his Johnnie Walker Black Label whiskey during the film Blade Runner.
After months of research, my dear friend Gary Willoughby was able to track down an example of this incredible piece. Next, we contacted the foreign glassmaker who had originally produced the item and had them manufacture a batch specifically for us.


Description
This beautiful and brand-new glass is made of heavy, imported, hand-blown, lead crystal and would make a beautiful addition to any collection.
Here are the piece's dimensions:
Height: 3-3/4" (9.5cm)
Length: 3-3/8" (8.6cm)
Width: 3-3/8" (8.6cm)

Additional Information
Please do not bid more than $60.00 on this piece as we have additional, but not unlimited, supplies. I will make them available on eBay from time to time. Contact me at phil@steinschneider.com or click here for more information:
Shipping in the US is included in the price of this item. International customers contact us for a shipping quote.
I accept postal money orders, standard money orders, cashier's checks, personal checks, Paypal, and BidPay.


Deckard looking out from his balcony with the square whiskey glass in hand.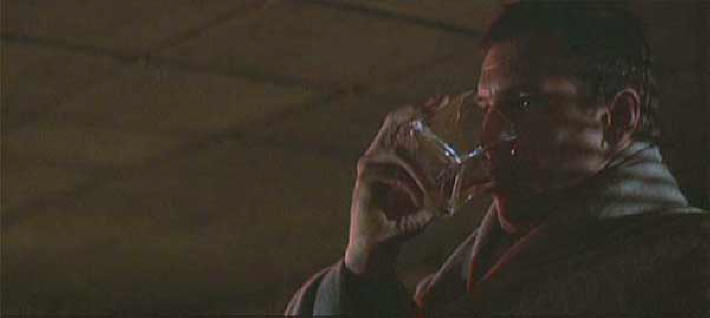 A close-up of Deckard on the balcony.

Drinking while analyzing Leon's "precious photos" for clues.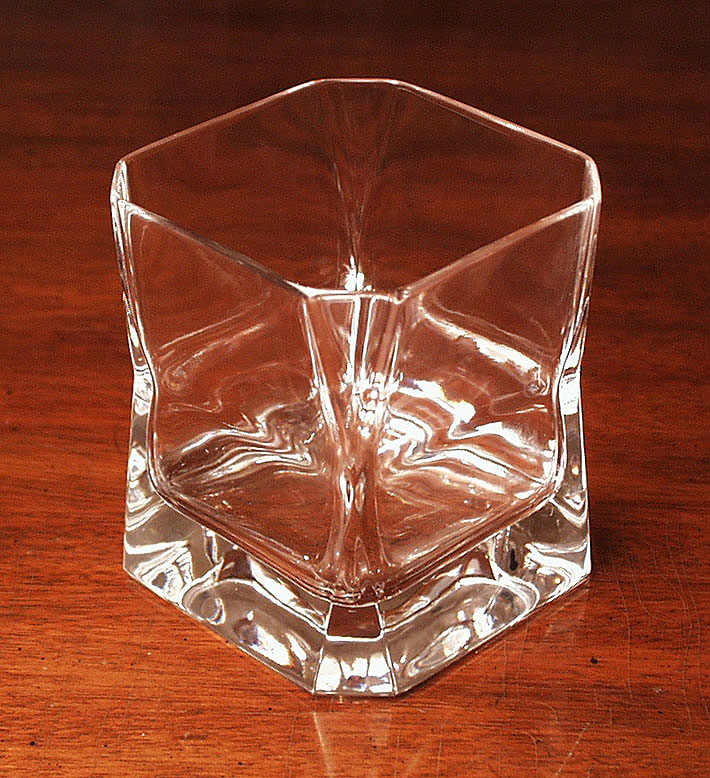 Left: The glass as seen in the film. Right: The glass the high bidder will receive.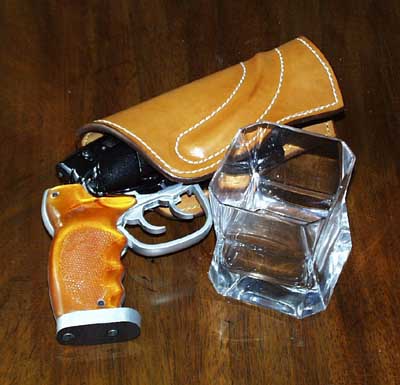 The glass with a C&S blaster and its holster.
Whiskey glass montage and all pictures Copyright © 2001 Phil Steinschneider
Blade Runner screen captures Copyright © 1982 the Blade Runner Partnership