Square Double Old Fashioned Glass
The Authentic Italian Arnolfo di Cambio Cibi DOF Whiskey Glass
Exact Version Used by Rick Deckard in Blade Runner

NO LONGER AVAILABLE
Background:
During the early part of 2002, Gary Willoughby in Los Angeles was able to definitively identify the exact glass used by the Blade Runner production. Subsequently, Cool F/X located the original manufacturer, Arnolfo di Cambio of Italy, in the hopes that the tumbler was still being made. Fortunately, although first introduced in 1972 by the glassmaker based on a design by internationally renowned architect and designer Cini Boeri, the glass is produced to this day—a testament to its timelessness.
Over the years we have established a close relationship with Arnolfo di Cambio, and are making the same glass chosen by Ridley Scott and his set dressers—the "Cibi" double old-fashion tumbler (Cibi DOF, for short)—available to the general public.
Until Cool F/X pointed out the fact that this glass was used in the film, neither Arnolfo di Cambio nor Cini Boeri appear to have known about the connection. They now both feature the fact on their websites. Arnolfo di Cambio also mentions it prominently in their marketing literature.
Cool F/X (Phil Steinschneider) is an authorized retailer of Arnolfo di Cambio products, so the glasses clients receive are always guaranteed to be originals (not the inexpensive Chinese knockoffs).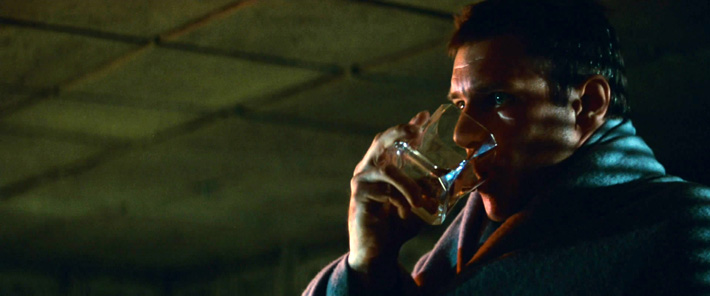 Rick Deckard drinking out of the glass on his balcony in the film.
Specifications:
Height: 3-3/4" (9.5 cm)
Length: 3-3/8" (8.6 cm)
Width: 3-3/8" (8.6 cm)
Weight: 20 oz. (567g)
Capacity: 12.5 oz. (354g)
Construction:
Heavy hand-blown Italian crystal.
Status:
0 glasses in stock as of .
*US Postal Service International First Class Mail
**US Postal Service Priority Mail® Domestic or International
Contact:
Phil Steinschneider at
phil@steinschneider.com
for additional information.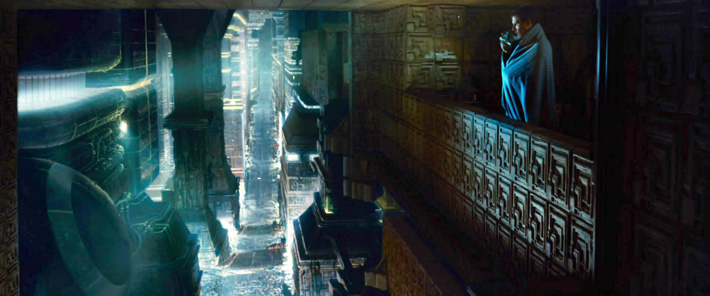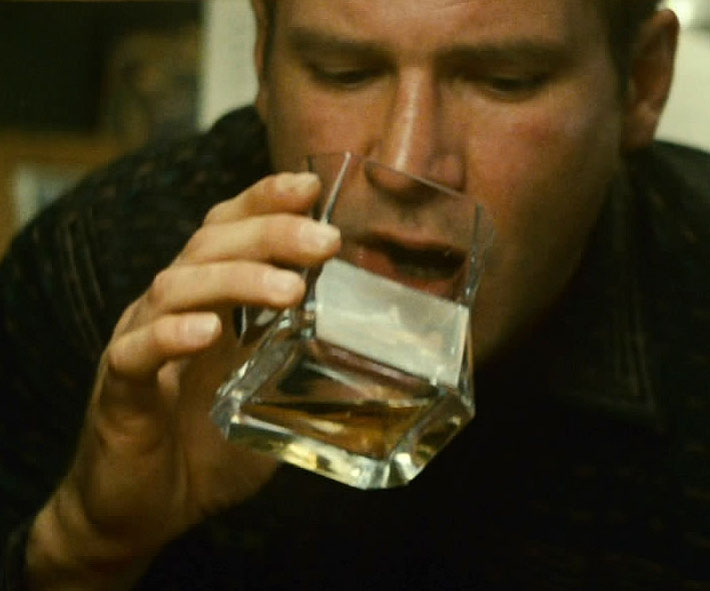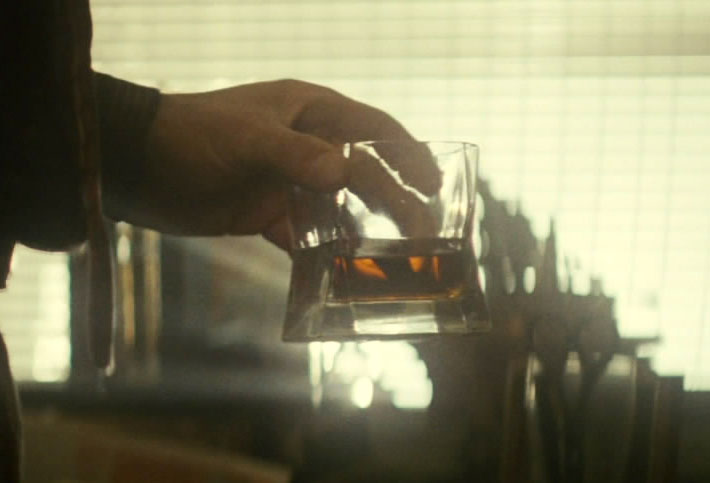 Above: Screen captures of Rick Deckard using the glass throughout the film.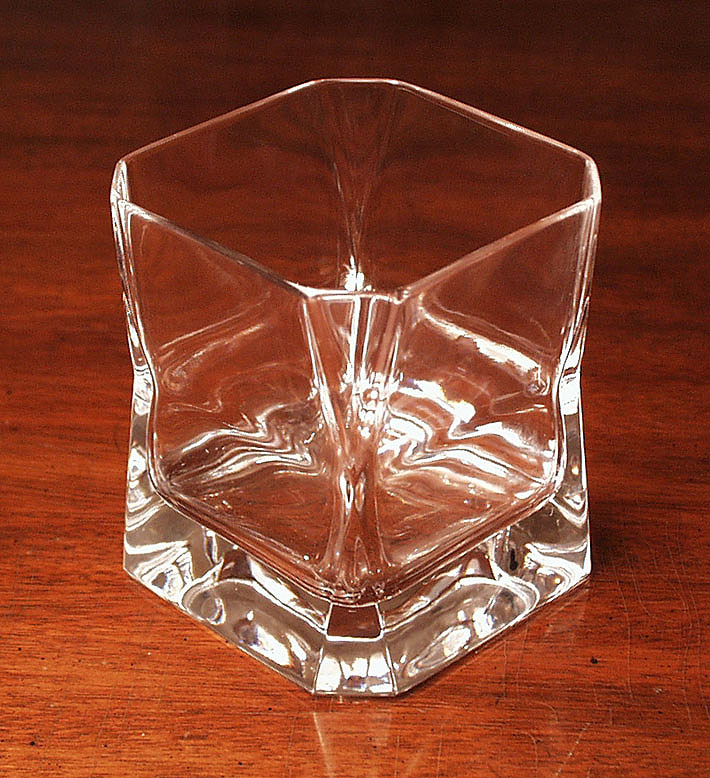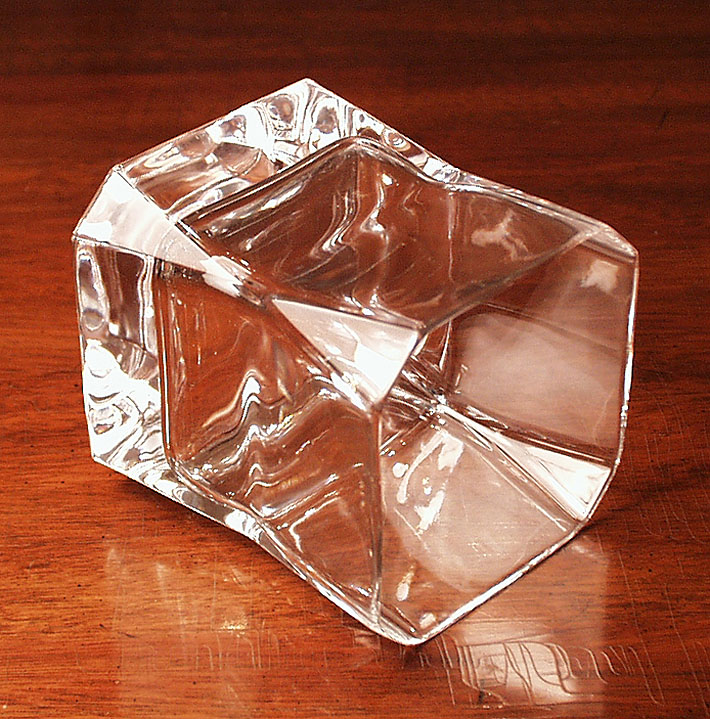 Above: A few photos of this beautiful piece of glassware.